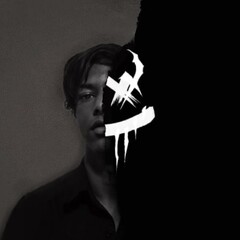 Keelan Perumal
3D Generalist
Johannesburg, South Africa
Summary
My Buisness email:
keelanperumal213d@gmail.com
I am someone who is passionate about the 3D Field of Gaming and Media.
Skilled 3D Artist in:
Modeling/Texturing
Animation
Compositor
Overall, I consider myself to be a 3D Generalist with knowledge in the other fields of the industry such as Rigging, Comping and Look Development.
I am a hardworking and aspiring person, I was shortlisted for T.A (Teacher's assistant) in my first year of studies in animation. While my skills and knowledge are perfect for potential recruitment in the industry, I aim to keep learning and gain more experience as an aspiring artist.
My goal is to become a Lead 3D CG artist for a Major Game company such as Square Enix
Skills
2D Animation
Concept Art
Digital Painting
Illustration
3D Animation
3D Modeling
Prop Modeling
Texturing
Software proficiency